Need more of the best Chrome apps for your social media marketing?
Chrome extensions helps us social marketers do things faster, better, while having more fun. Heck yeah.
I'm sure you have some favorites.
I'm also sure you'll add some new ones after scanning this list.
Let's get right to it.
Bonus: Get the step-by-step social media strategy guide with pro tips on how to grow your social media presence.
The 15 best Google Chrome extensions for social marketers
Your day is going to be busy. Like always, right?
Posts to write, images to create, hashtags to monitor, followers to reply to. All that and (much) more for your busy social marketing day.
But first…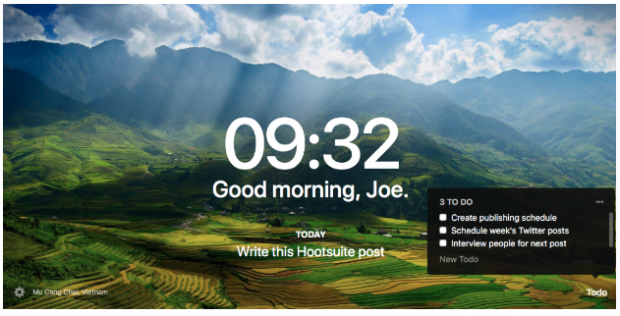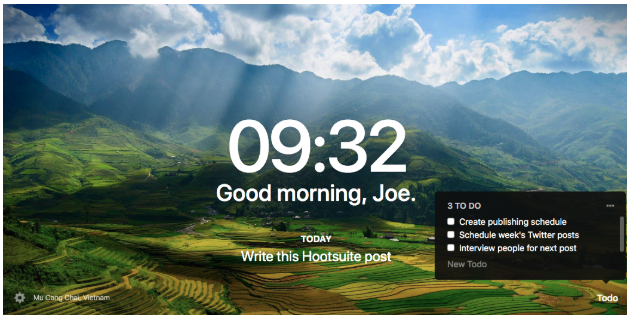 Open a new tab in your browser. Momentum will show you something beautiful. It's a soothing way to start your day. And to plan just the right amount.
See a land that's gorgeous
Read a quote that inspires
Write your one big goal for the day
Then a few tasks to achieve that goal
Check out the local weather, too
Now… go do your busy work. With a focus. And see this each time you open a new, blank Chrome tab.
Muzli is another way to be inspired every time you open a new Chrome tab. It's centered around design.
I bet you're always looking for new, visual inspiration for your social media posts.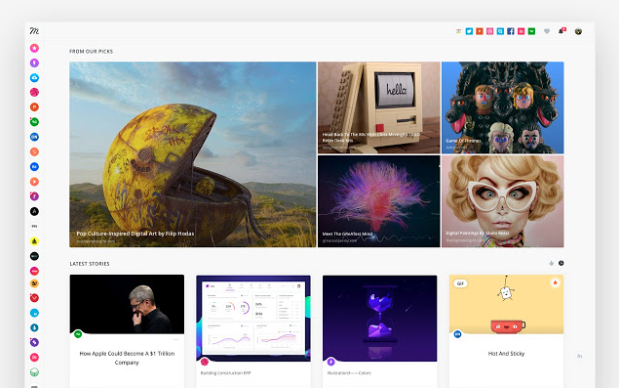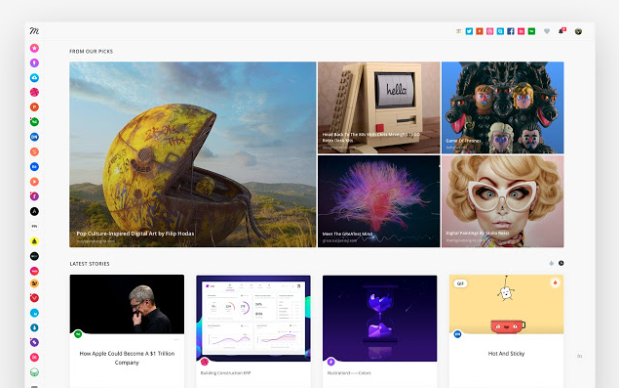 Muzli presents you with a visual feed of the latest, hippest, most excellent designs of the day.
See and scroll the images on your new tab
Click one you love
See more about it in a new browser window
Start over, choosing something from one of the 20 or 30 feeds. Or create more of your own.
And don't keep what you see to yourself. I use Muzli to show and share great designs with others, too.
But, you can only use one 'new tab' extension at a time. Which one will you choose?
Work can become a blur when you're doing your social media thing, right? From left-to-right brain tasks all day long. While viewing inspiring, interesting and useful things in between.
Then being baffled by… where to put this?
Got it.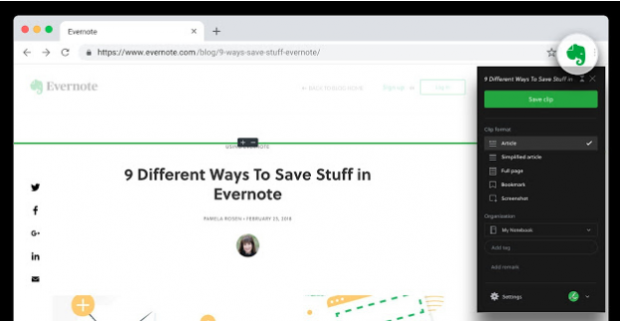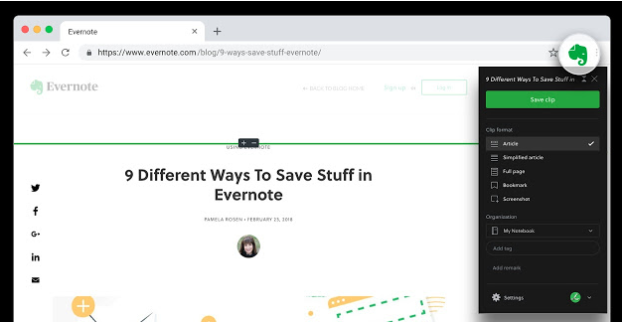 And so does Evernote. With their web clipper to save web pages, links, comments, screen shots, ideas, and anything else you see in your digital view.
Hit a button
Select your clip format—For the entire or partial portion of a page
Give it a title (optional)
Same for a tag
Click Save
…Then find it later.
Out of site, out of mind, but not out of reach. No need to change your brain gears every time you see something worth capturing or sharing.
Spelling and grammar errors happen (just ask my Hootsuite editor).
But stop this you must, because your social fans and followers will frown. And so will your boss, as your personal and brand credibility suffers.
But don't cry. It's an easy fix with Grammarly.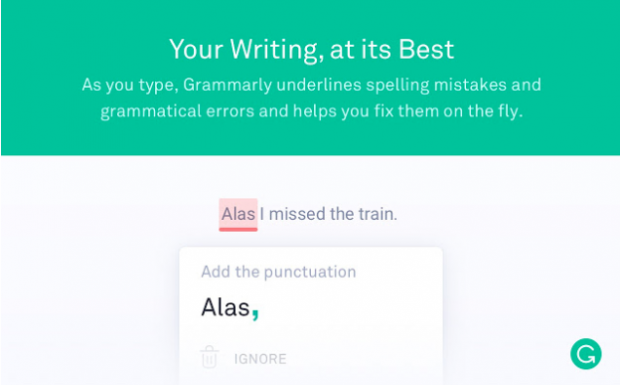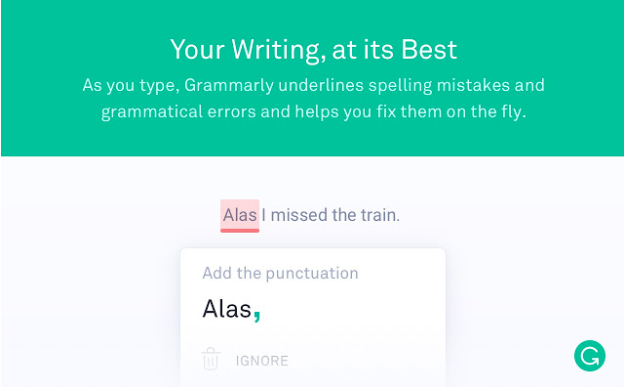 This extension catches spelling and grammar errors galore.
Hit a key to open the Grammarly editor
Type away
See what Grammarly has to say about it
Review, accept or reject the suggested changes
Paste everything into your new post, page, comment, or share
Polish before you publish.
A handy tool if you work with people around the globe. Because it's not easy keeping track of different time zones.
In your brain, it goes something like this…
"It's 3:30 here, minus (or is it plus) 8 hours there (I think)… equals… Wait, is it daylight savings here? And over there?"
Ouch.
Figure It Out to rescue.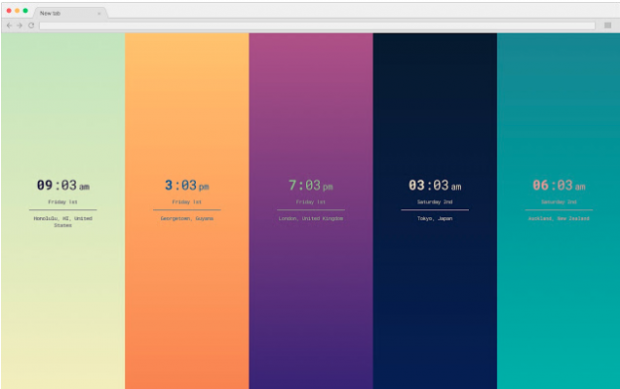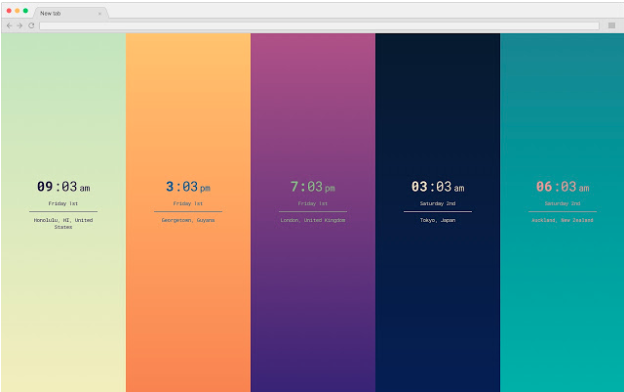 Use this extension to make scheduling posts or meetings around the globe super (duper) easy.
Add a timezone, up to 10
See the current and correct times for each location
Post and schedule away, quickly and confidently
I told you it was easy.
However…
Like Momentum and Muzli, this extension shows up as your new tab screen. Now what?
Fine. Use their online, instant web page.
Do you ever want to share access to an account? Say for a social network, SEO tool, or Google Analytics? But without having to share the password for that account?
I'm sure you do, like many social media marketers. LastPass will help.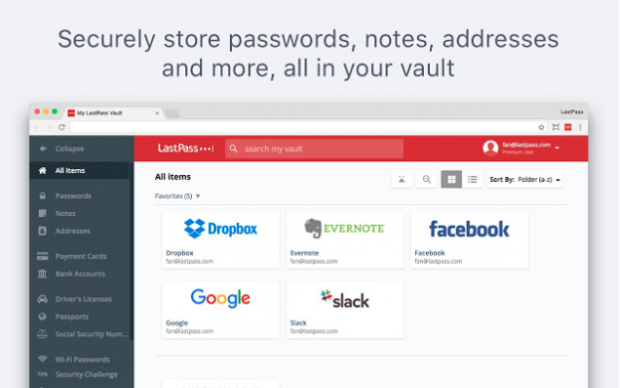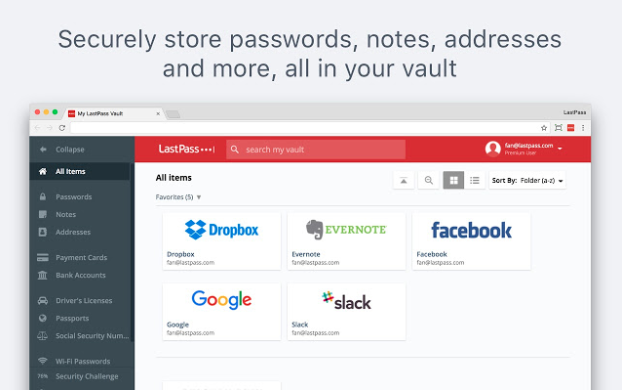 Use LastPass to remember only one master password, while sharing accounts with your colleagues.
The extension will store everything else and autofill fields when you arrive on a login page. You can also add and remove users, auto generate strong passwords, and save everything in a secure, searchable vault.
Sleep well knowing you've got a secure handle on all your social accounts and users.
You spend loads of time scouring the web for great content. And arranging each tab, 'just right', right? For blog posts, news articles, videos, and other pieces of inspiration for your upcoming posts or campaign.
Then, a call or email comes in, or your boss walks over and you have to switch gears to work on something completely different. Opening up even more browser tabs. Five, 10, 15 tabs now open, scrambled all over your screen.
Now what?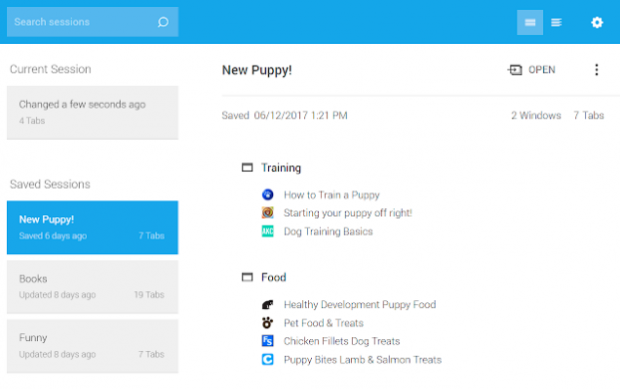 Here's what. Using the Session Buddy extension I…
Do my search thing
Arrange browser windows as I please
Something else comes up, fine…
I save and name the session
Close the windows
Then work on that something else
Later, to resume…
Click on the session buddy icon
Select and open the named session
Everything appears like before, instantly
My most-used chrome extension
Think of this as Session Buddy lite.
You're zooming around the web, filling up browsers tabs and instances with pages along your digital flight path.
Then, you're either filled up, tired, bored, or distracted.
You want to keep the urls for those pages you collected. But get those browsers windows out of your face right now.
That's what this extension is for.
Click the Copy All Urls extension icon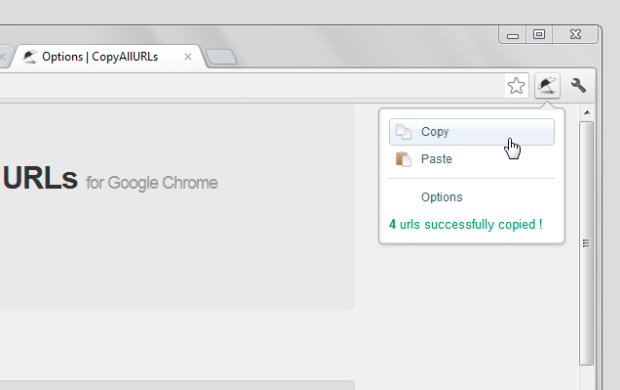 That's it. Really. All URLs, across all browser tabs, across all browser instances are copied to your clipboard.
Okay, one more step—to copy those links somewhere to check out later.
Session Buddy is my favorite, but this might be yours.
Sometimes it takes brute force to stop the things worth stopping. Because we lack the will to do so on our own.
Sure, it's your job to be on the sites other people waste time on—while they procrastinate.
But not you. Not with the StayFocused extension.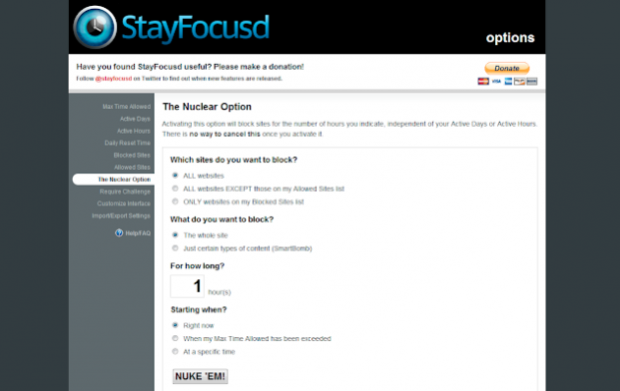 StayFocused limits you on time-wasting websites (the ones you visit instead of doing work).
Specify what to block (by site, subdomain, path, pages, or even in-place content)
Specify an allotted time
Play as you do
Then get blocked—for the rest of the day
Because it's time to get back to your 'day' (vs dream) job.
You're busy combing the web, seeking ideas and doing research for your next marketing campaign, post, or strategy.
You see an eye-catching visual on a web page you're perusing. It's interesting to you. But you don't have time to stare at it now.
Got it.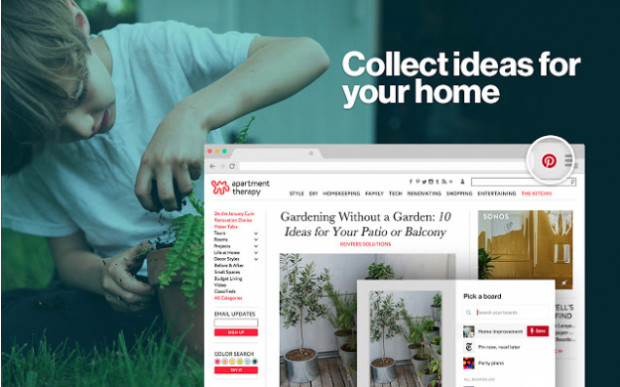 Click the Save button to save the page to Pinterest. Then, keep moving onward.
The Pinterest extension won't slow you down.
Mouse over an image on a web page
Click the Pinterest icon that hovers
Specify a Pinterest board (or create a new one for 'this project')
Give it a title (if you want)
Done, that web page is saved, ready for you to look at later. It doesn't get much simpler than that.
Are you guessing at which hashtags to use for your story or event? Not sure which ones will add value to your message?
Introducing the RiteTag extension.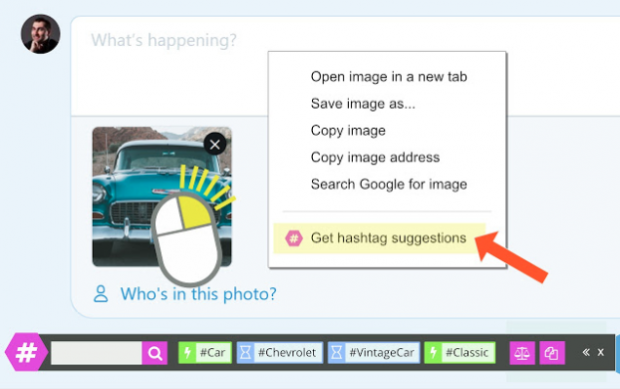 Use this to generate hashtags for images and text on your screen.
Right click an image
See a list of hashtag suggestions
Click and pick one you adore, or…
Highlight any text on a page
Right click it
Choose from a list of suggested hashtags
Learn more about using hashtags to grow your social media following here.
12. Giphy
Sometimes, the social media marketer in you wants some motion in your message. To make things more memorable. And exciting.
People often click more of your posts and shares, too, when they see a cute little girl dancing. Or a kitty sniffing. Or a rhinoceros flying.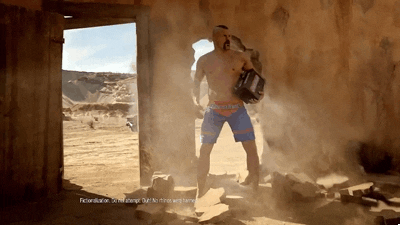 No need to leave your browser to search for and attach humorous animations that make people snicker.
Click the extension icon
Type something in
See what you get
Drag what you like onto your page or post
Silly made easy. Which may (or may not) be just right for your brand.
Is SEO a part of your digital marketing strategy? (It could be even if you focus solely on social.)
The MozBar extension makes it simple for people new to SEO. Get insights about different websites without leaving your web browser.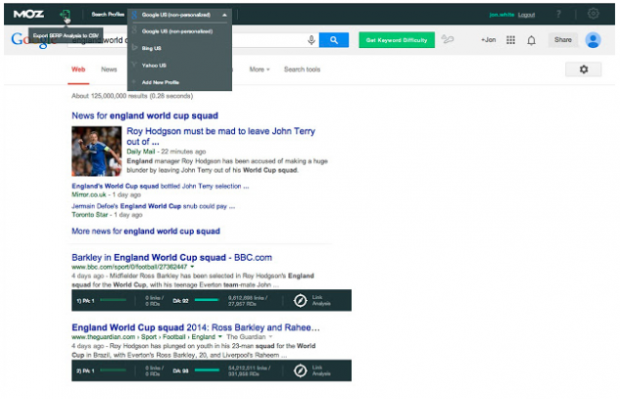 With one click, you can find search ranking and link coding information about all the search results on a results page.
Do a web search
See the info bar for data on page and domain authority
Click the bar to see more page analysis (like inbound links)
SEO made easy.
Social marketers read and scan a lot of web pages.
Maybe you don't need to capture a whole page—just the highlights. Or perhaps you want to share some important parts of a page, say for an upcoming campaign.
It's pretty darn simple with the Yellow Highlighter extension.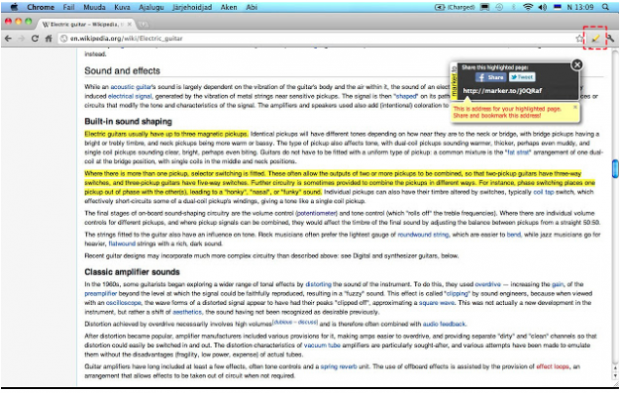 Just…
Click the extension icon
Highlight something compelling to show, share, or save
Notice the link to a new page with your highlights
Copy and share it (with proper credit, of course)
Sharing made easy.
When browsing pages does a font ever attract your eyes and attention? And you want to know what it is? Because you want to use it for your next social media image?
You need WhatFont.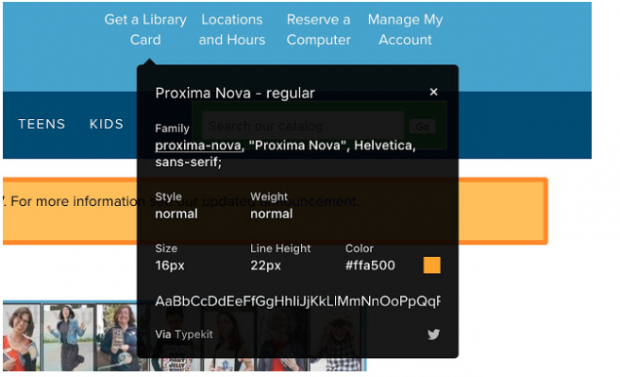 The WhatFont extension tells all:
Click the extension icon
Hover over any font on the page
Notice the font
Click to see more details (like family, style, weight, size and more)
Repeat for other fonts on the page
I love fonts. WhatFont tells more about what I love. So I can swipe and add it to the text on my visuals. You can, too.
Bonus: Here's more tools and resources for creating beautiful social media visuals.
And there you have it. A list of some of the best Chrome extensions for social media marketers, like you. I know there's loads you must be using, too. Tell us about them, please. Maybe my editor will hire me to do a follow up post on this. Ha.
Want to know what's working, what's not, and what to improve for your social media posts and campaigns? See all your data from a single dashboard, using Hootsuite. Try it free today.